Flower Essences in Vibrational Medicine
In my experience with flower essences over the past 30 years, I have found that subtle influences can indeed evoke profound changes. Our kinship with plants makes us susceptible to their vibrational influence.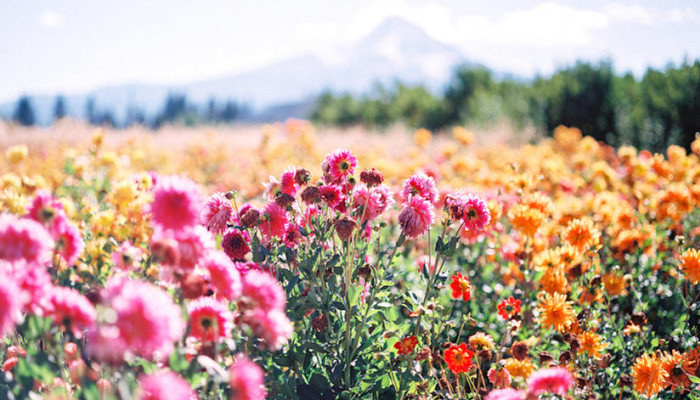 The use of plants to heal predates our historic period
Plants have been evolving on this earth long, long before man ever walked here. Fossils of the first land plants date to around 400 million years ago. Homo sapien's earliest appearance has been traced to 200 thousand years ago.
History of Flower Essences
It began with the rise of Lemuria, an ancient civilization in harmony with itself and the harmonics of nature. They generally used the essences of the flowers of plants to evolve in spiritual consciousness. At that time there was no need for physical forms of healing since little disease existed.
It was found that there was a cosympathetic bond or empathy between human form and plant life, just as exists between all life forms. The Lemurians had the ability to organize this bond into a complete system of healing using only the essences of the flowers.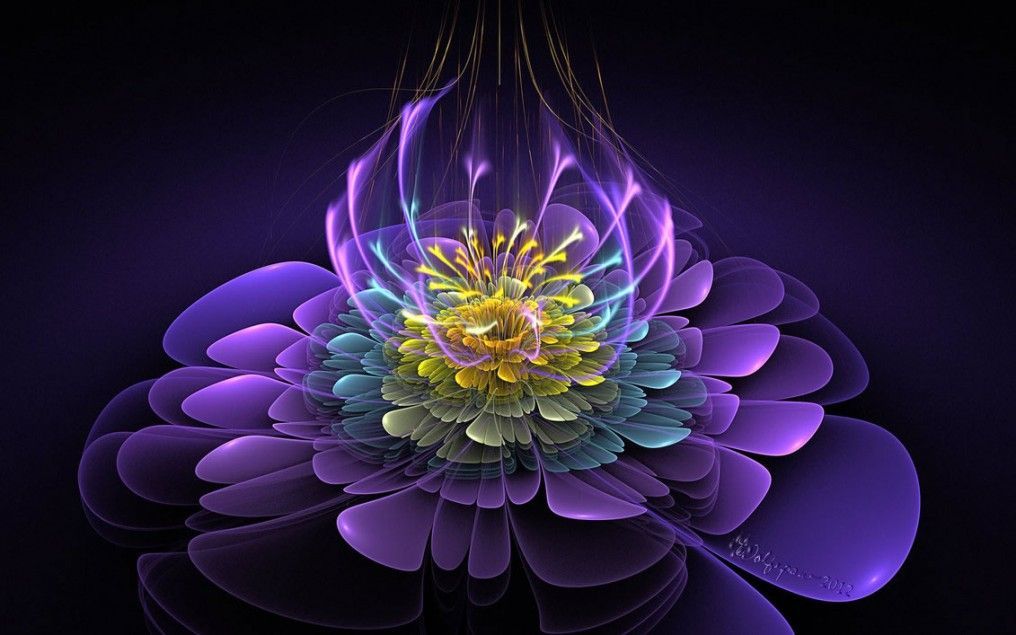 The actual essences are the electromagnetic forms of the flowers which, in the evolutionary plan, are the highest concentration of life force in the plant. They are tinctures of liquid consciousness. Stored within them is an evolutionary life force shaped to a particular pattern.
With the fall of Lemuria and the rise of Atlantis a more gross process of floating flowers in water to gather the essences was adopted. This process was preserved with the later development of an advanced culture in Egypt.
Flower Essences in Modern Times
The use of flower essences in healing and conscious growth was reintroduced in the 20th century by an English physician and homeopath, Dr. Edward Bach. In the Fall of 1928 Bach visited Wales where he acquired two wild flowers, impatiens and mimulus. He made homeopathic remedies with each. Clinical use yielded excellent results and soon, with his intuition and clinical experience, he developed the sun and boiling methods of preparing flower essences.
At that time in England Rudolph Steiner was speaking to groups of physicians about the great healing value in flowers that would some day be discovered. From 1930 to 1935 Bach discovered 35 more flower essences including Rescue Remedy which is a combination of five of these. He became so sensitive to the vibrational energies of the flowers that he could intuit their effects on people by simply tasting them or holding them in his hand.
Developing their use in his practice, he deduced that by healing the mind and spirit, the body would heal itself, the basis for modern holistic body/mind medicine. He also correctly deduced the association between stress and disease.
Besides the Bach flower essences, there are California flower essences, desert flower essences and even gem elixirs. Flower essences are sometimes selected by questioning or simply by using a pendulum. Each essence selected corresponds to a particular quality of our character.
Making Flower Essences
The process of making flower essences is not unlike making sun tea except that only a few flowers are floated on the surface of distilled or pure spring water in the sunshine for an hour or so. Instead of extracting chemical principles, the water becomes imbued with the harmonious vibrational essence of the flower.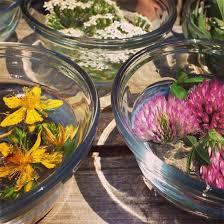 Normally the flowers are not touched. Rather, a leaf of the plant is held and used to handle the flowers so that they are not "contaminated" with our vibrational essence. In some instances the flowers are simply placed on a screen above the water. As the sunlight passes through the flowers, it carries the essence to the water. Once complete, the water is strained through a clean cloth and bottled with brandy to preserve it. This becomes the stock bottle.
Remedy Selection
Divining (using a pendulum) is a way to select an appropriate essence or essences. Known as radiasthesia (radiation sensing) or dowsing, divining can assist in selection without delving into the emotional complex of the subject or knowing the qualities of the essences.
Once selected the essences from the stock bottles are dropped (two drops of each) into a dosage bottle containing water, brandy, glycerine or a combination of these.
Dosing
Take four drops under your tongue or in a beverage four times a day, not with meals. Taking more than four drops at a time will not increase the effect. What elicits more effect is repetition of taking the essence while saying the affirmation.
Four times a day is the minimum dosage for positive catalytic transformation. There is no maximum number of doses.
Positive Affirmations
The essences of the flowers will flood our being with positive catalytic energy. Our part is to affirm that we are receiving this benefit. Affirmations are always in the present moment such as, "I am now at ease." Affirmations are best kept short as there is power in brevity. One affirmation is used with each essence. If more than one essence is selected, string the affirmations together in one continuous affirmation.
As with most things, the more intention you put into it, the more benefit you get. Have fun with it.

A master teacher and medicine-maker, John produces herbal products, writes for publication, and has been a guest on radio and TV presentations.

He has taught herbal medicine, holistic nutrition, and shamanism at Self-Heal School since 1985.

Latest posts by John Finch (see all)