About Us
Founded in 1985, Self-Heal School is located in Ocean Beach, a small coastal community in San Diego, California.
It's a place of discovery where people learn about how herbs and plant medicines, informed food choices, regular exercise, meditation practices, and a balance between meaningful work and play can lead to a life of fulfillment and wellness.
Herbs and Herbal Medicine
Herbal medicine, or phytotherapy, is the use of plants and plant extracts for healing. The therapeutic principles of medicinal plants have been used in medicine for thousands of years.
Most pharmaceuticals in use today are based on principles originally isolated from plants.
Our knowledge of plant medicines derives mainly from European and Native American traditions, enriched by Chinese, Ayurvedic, and other traditions.
Classes
Our classes normally meet one evening each week to accommodate students with day jobs.
We also host various workshops and plant identification walks on weekends.
Learn about herbs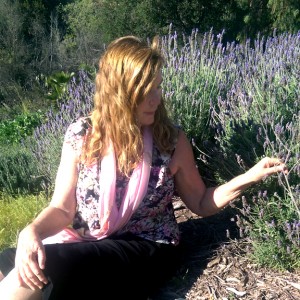 Jane Richmond has co-directed Self-Heal School with her partner John Finch for more than 30 years. She supervises the Self-Heal Herbal Clinical Program as well as hosting Women's Retreats.
Jane teaches classes and workshops in herbology, nutrition, energy healing, and prosperity consciousness. After 20 years of study with her teacher, Kachi, she has been given the teachings of the Song of Creation and the Integration of the True Self to share with others.
Her classes and workshops are always transformational, informative, and fun.
Jane is available for private health consultations as well as readings, energy healings, and spiritual counseling. Learn more>>
John Finch has been using and studying medicinal herbs for more than 38 years, completing Professional Training in 1984 with the great folkloric herbalist Rosemary Gladstar. Rosemary instilled in him a love for the plants and the Earth.
A master teacher and medicine-maker, John makes great natural products with herbs, writes for publication, and has been a guest on radio and TV presentations. He teaches field identification of herbs, herbal medicine, holistic nutrition, and shamanism.
He enjoys bringing herbs to life in the classroom as well as leading identification walks in local canyons and mountains. John's classes are fun, empowering, and engaging.
Student Testimonial
I have been taking classes from Jane and John for many years and have always loved them, they were always the highlight of my week! They are excellent teachers who have a genuine love and deep understanding of their subject matter.
Not only do they make the information accessible and interesting, but the nurturing and passionate teaching environment that Self-Heal offers goes above and beyond the competition. I enrolled right away last year when I heard that Jane was doing another Herbalist's Clinic.
During the 8 months of study I learned in depth how to approach a client and build rapport, how to prepare tinctures, teas, flower essences, and essential oils for specific ailments, and how to help a client meet fundamental nutritional needs.
Self-Heal Clinic is a comprehensive program that not only educates, but also allows you to build your confidence as a professional!
With this Herbal Certification through Self-Heal, coupled with a basic nutrition certificate, I now work as a nutrionist and herbalist at a busy Chiropractor's office in Los Angeles, and also run the Wellness programs at Exhale Mind/Body Spa in Santa Monica, where the focus is integrated health and wellness, and where herbs and flower essences play a large role in every consultation I give.
Thanks to Self-Heal I feel that I am pursuing my purpose, making a difference, and having fun! I would recommend this hands-on program to anyone interested!"   -Kim K