Holistic Nutrition I
Proper nourishment is essential to health.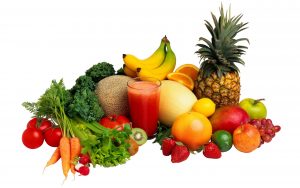 We often know more about what we should
be eating than how to actually integrate
this information into our daily rituals.
Join us for this six-week course that will
enlighten your mind and delight your senses.
We will combine basic nutrition theory with
delicious food preparation demonstrations.
colon care
super foods
chlorophyll
drinking water
food combining
acid-alkaline foods
enzymes for health
fasting and cleansing
protein for vegetarians
Wednesdays 7-9:30 PM
starting April 17
$190 includes handouts
and food samples
Jane Richmond and John Finch
teach this stimulating course
that's as much a support group
as a source of new information.