7 Month Herbal Clinic Training


with Jane Richmond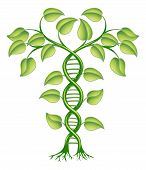 Meeting the first Sunday and the following Thursday evening (for roundtable) each month for seven months, this course gives the advanced herb student an invaluable opportunity to see clients in a supportive and supervised clinical setting. The exception is April due to Easter which will meet on the second Sunday, April 8 and the following Thursday, April 12.
Open to all who have taken pre-clinic training, qualified students from other programs, as well as those who have previously taken clinic and wish to review.
You will take case histories, make up herbal formulas and develop other valuable clinical skills.
Plus- on the Thursday evening following clinic, our clinical case histories will be mentored by Jane Richmond.
Students who have taken clinic at Self-Heal School in the past are welcome to take clinic as a second year student for half price.
Admission requires an interview and permission from Jane.
$1400 includes Roundtable ($200 per month paid in installments)
$1250 paid in advance
Class meets:
October 1 and 5
November 5 and 9
December 3 and 7
January 7 and 11
February 4 and 8
March 4 and 8
April 8 and 12
Starts Sunday, October 1
Sundays: 10 am-5 pm
with one hour lunch
Thursday evenings: 7 – 9:30 pm