Folk tradition has been passed down from experienced elders to young apprentices for generations through the millennia.
It's been a living record of effectiveness.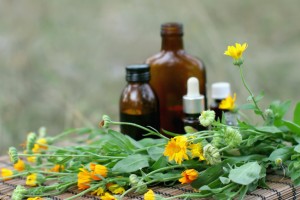 They didn't rely on the interpretation of results from scientific studies performed in controlled settings. They used remedies that had proven effective for their fathers and forefathers.
According to the World Health Organization (WHO), 80 Percent of world population today depend on herbal medicine.
It wasn't until some time after I completed professional training with the world-renowned herbalist, Rosemary Gladstar, that I actually realized how privileged I had been to study with her at her home and school in Emerald Valley.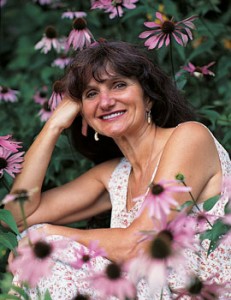 I had been connected to the Earth and to the spirit of the plants. For me, they were more than convenient sources of chemical compounds that could be used in medicine. They were living, breathing, intelligent, caring beings whose roots in the Earth gave them a natural connection, sometimes lacking in our lives.
Rosemary had been made aware of these things at her grandmother's knee in the fields and woods where she gathered the medicinal herbs used to help her family and friends.
This folkloric tradition has weathered the trials of tide and time. It is embedded in the culture of most "primitive" peoples worldwide. Many of the principles continue in herbalism today.
There's a difference between the methods of folkloric herbalists and most "modern" clinical herbalists today.
One major difference is the recommended dosage for herbal extracts.
When Rosemary Gladstar would pass around tinctures (alcohol extracts) for her students to sample, she passed liter bottles from which we were invited to drink.
If you've shopped for tinctures in the commercial marketplace, you know the most common size is the one ounce dropper bottle. Dosages are given in drops, commonly 15-30 recommended as a single dose.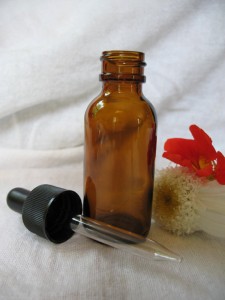 Thirty drops represent about 1.5 milliliters. International protocol for tincture strength is 1:5, one gram of herb for each 5 ml.
The amount of herb extracted in 1.5 ml is .3 gram. For most herbs, this small amount may suggest a therapeutic action, but is not really sufficient to produce a marked effect.
At Self-Heal School we teach that medicinal herbs generally need to be taken in amounts ranging from 2-7 grams/day. At 1:5, that would require 2-7 teaspoons per day. There are only 6 teaspoons in a one ounce bottle!
This practice of using a few drops of tincture is, in reality, closer to homeopathy than traditional herbalism. It's little different from taking an aspirin and hitting it with a hammer, breaking it into 94 pieces, then taking one of those pieces for your headache.
Would you expect much relief?
This amount is what I term the null zone for that remedy – right stuff, not enough.
Is the alcohol extraction somehow able derive as much medicine from only a fraction of the therapeutic amount of herb?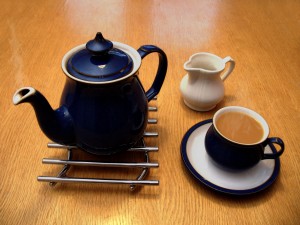 Water is the universal solvent, extracting most herbal principles as well, or better, than alcohol. Alcohol serves as a preservative and facilitates quick absorption in the body, but does not increase the potency of herbal principles nor the amount bio-available in a given measure of extract.
Tinctures are a valuable aid in herbal therapeutics.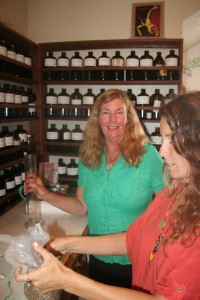 In our herbal clinic, we send clients home with pints of tincture. We teach our students how to make their own extracts and let them know that, to be effective, they need to be consumed in doses such as 2-3 teaspoons/day. There are, of course, herbs that only require a very small amount to be effective. Taking large amounts of these could present problems. It is prudent to inform yourself about the use of herbs before undertaking self-medication with them.
Having said all this, we must acknowledge that herbs can, in fact, act as messingers, informing the body of needed actions which the body then produces. In this respect, a faint message produced by a small dose may be effective in relaying the message and producing the desired benefit.
In an effort to understand the complexity of dosing herbal medicines, a little education goes a long way.