The Success Principles
Step by Step Guide to Achieve
the Life of Your Dreams in Two Years or Less
Join Toni Camacho for this workshop and discover the age-old success principles and strategies that will help you take control of your future, achieve your dreams and enjoy a successful and fulfilling life!
1-5 pm
Sunday, May 6 $80
In this workshop, you will learn a practical approach to the law of attraction that really works!
It does not matter whether they are to lose weight, double your income, double your free time or have more balance and fun in your life!
This is the workshop you've been waiting for!
During this workshop, you will:
Take 100% control over your life and results
Create a clear vision for your life
Align your passions with your personal and professional life
Structure your goals so you can achieve them easily and stress-free
Learn how to attract people, wealth and abundance into your life
Utilize visualization and meditation to create clarity and power
Learn how to correctly write affirmations.
Create new successful habits while replacing the habits that no longer serve you
Learn EFT and other techniques to help you release limiting beliefs and negativity from the past
Learn how to end procrastination and get things done.
Emerge with a new mindset, new skills, a different outlook and a clear path to where you are going and how to get there. .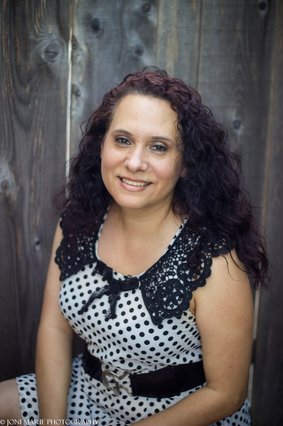 Toni Camacho is a Holistic Health Practitioner (HHP) & Registered Herbalist (RH) in San Diego, California. She holds a Ph.D. in Psychology, an Herbalist Certificate, and is a certified Canfield trainer on the Success Principles and the co-author of the forthcoming book Success Breakthroughs with bestselling author Jack Canfield.
In private practice as an HHP for over 13 years, she has been influenced by a variety of clinical modalities and orientations, and by the diverse life experiences of her clients.
Toni's approach to healing is multi-dimensional. In her work, she integrates the principles of Eastern and Western nutrition, herbololgy, energy medicine, energy psychology, Buddhist mindfulness and personal counseling to assist others in working through their physical or emotional blocks to attain optimal health, achieve their goals and dreams and improve their quality of life.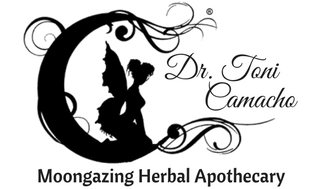 In addition to her private practice, Toni founded Moongazing Herbal Apothecary in 2013, with the vision of making accessible and affordable organic herbal health and skin care products, which can be used as alternatives to the toxic medications and skin care products that exist today.
Moongazing's goal is to create the finest products free of synthetic materials from ethically-grown and harvested ingredients, as well as to improve the overall lifestyles of its clients by education and example.
Moongazing's products and Toni's practice support health in the areas of: immune support, cold/flu relief, Irritable Bowel Syndrome (IBS), cholesterol management, blood pressure regulation, hypothyroidism, blood sugar regulation, seasonal allergy relief, women's health (hormone balance, menopause symptom relief, fibroids, etc.), and men's, including detoxification and digestive tract cleansing, among others.
Toni also, guides and supports her clients to create a life filled with peace and joy, manifest romantic relationships, heal food and body image issues, clear financial fears and create abundance in every area of their lives.
You can contact Toni at: