An Immune Tonic for the Little Things that get you down
With covid-19 bearing down on us, we are faced with the question, once again, of how to maintain our integrity against an array of invasive micro-organisms.
Allopathic Medicine Falls Short
In answer to this, modern allopathic medicine has largely abandoned natural substances with their safe and effective actions in favor of pharmaceutical antibiotics that are mostly ineffective for viral infections such as colds and corona viruses.
And yet, the very nature of these chemical substances, along with the incredible adaptability of micro-organisms, has not only doomed this approach to failure, but has, in the process, acted to selectively breed strains of pathogens that now exhibit resistance to all known antibiotics.
As a result, more and more people are returning to traditional herbal medicines that have demonstrated their efficacy in this fight for thousands of years.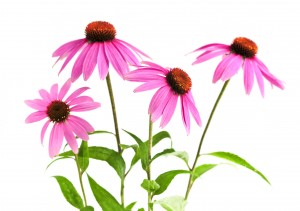 The Magic of Echinacea
One of the most popular herbs in the world today is Echinacea. A native of North America, it was introduced to the settlers by the Native Americans who had been using it for at least 400 years.
Physicians quickly adopted echinacea and became skilled in its application. By the first decade of the 20th century echinacea had become one of the mainstays of American medicine and was employed in the treatment of a wide variety of conditions such as typhoid, malaria, abscesses, reptile and insect bites, cancer, syphilis, tetanus and even rabies.
Also known as prairie doctor, Kansas snake root and purple cone flower, this incredible immune tonic has been the subject of exhaustive studies in the past fifty years.
These studies verify that echinacea is an immune tonic in the sense that it will either increase or decrease white blood cell production depending on what the body needs for balance.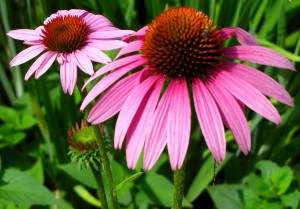 It also increases phagocyte (eating cell) activity and has a mild antibiotic property specific to some pathogens, including streptococcus and staphylococcus.
It has been demonstrated that small doses of echinacea impart immunity against many common infections as well as allergic ailments.
Large doses have been shown to treat acute infections by increasing the body's nonspecific resistance, as well as specific immune functions, especially phagocytosis, the release and function of white blood cells that combat and neutralize pathogens and their toxins.
Since echinacea is completely nontoxic, we recommend doses as high as 5 ml, a teaspoon, of the tincture per hour for short periods (a day or two).
Licorice root may be combined if one experiences nausea from taking large amounts.
One of echinacea's constituents, a mucopolysaccharide (a very large glob of sugar molecules), acts to alert the immune response.
Cellular Defense
Probably its most important immune function is the ability to strengthen the first line of defense, the mechanical resistance in the tissues.
Here echinacea exerts a neutralizing effect on the enzyme hyaluronidase, secreted by many pathogens to break through the connective tissue layer protecting our body cells from infection.
A substance in echinacea actually attaches to the receptor site on hyaluronidase, improving our tissue's ability to keep an army of pathogens at bay. Hyaluronidase is also present in snake, spider, and bee venom and even the head of sperm cells.
For this reason, echinacea is very effective for snake and insect bites and may prove useful in birth control.
Goldenseal
Goldenseal kills bacteria on contact, while increasing white blood cell production.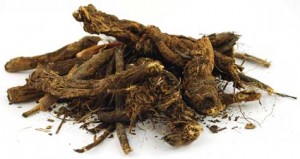 Chaparral
Chaparral plants produce nordihydroguaiaretic acid (NDGA), a substance which is suggested by some research to be medically beneficial.
A 2010 paper published in the journal Medical Science Monitor suggests NDGA is an antioxidant and may be useful for illnesses involving multiple systems in your body, including:
Arthritis
Bladder infection
Cancer
Chickenpox
Colds
Diabetes
Gas
Respiratory infections
Skin problems, including acne
Sexually transmitted diseases
Snake-bite pain
Stomach cramps
Tuberculosis
Weight loss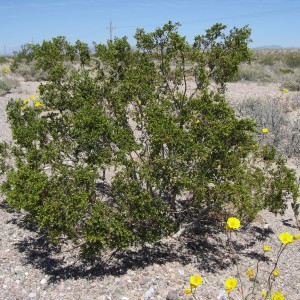 Antimicrobial Combination
We normally use echinacea in combination with goldenseal and chaparral.
Studies conducted at the Institute of Traditional Medicine have shown this combination to greatly reduce the risk of infection during flu season, and to minimize the duration of infections once contracted.
Best of all, these natural herbal medicines leave the body stronger and less likely to catch the next nasty that passes among us.