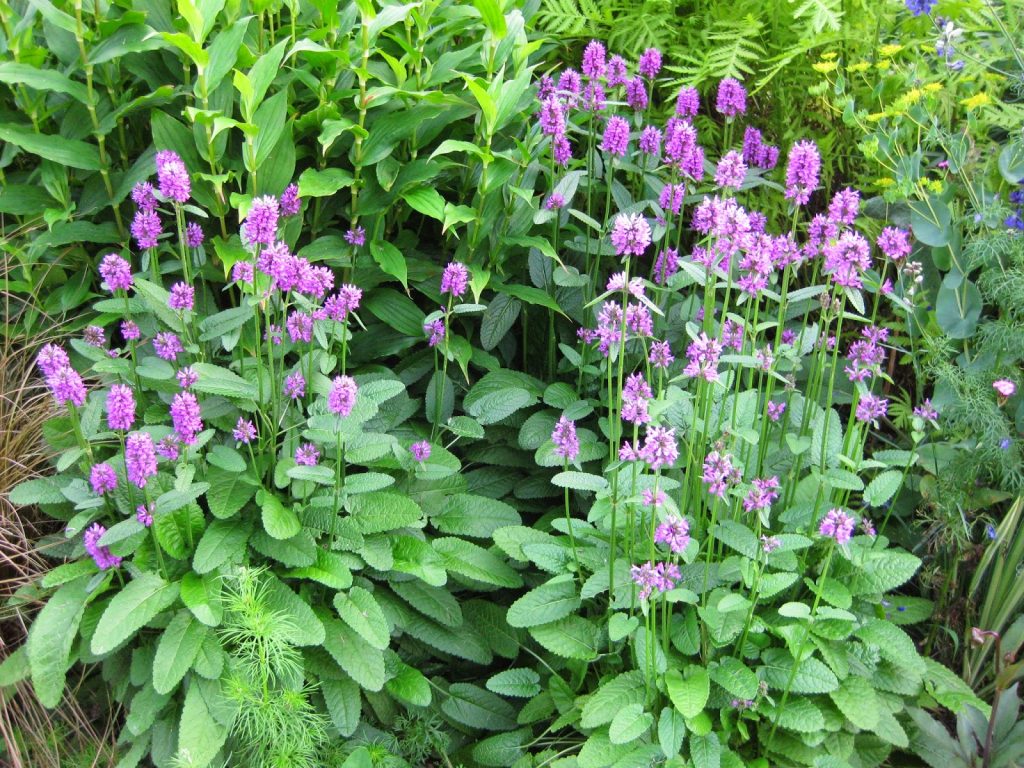 As we enter a new millennium, it may be helpful to look back to assess what we've learned collectively about medicinal plants that could prove helpful in our future. And, while many other things are changing in this technological age, the plants remain.
One medicinal plant has survived the modern attacks on herbs and has remained in high repute through the Middle Ages, and by the Greeks, who extolled the qualities of this pretty woodland member of the mint family, Wood Betony, (Stachys officinalis).
Throughout the centuries, faith in Betony's virtues as a panacea for all ills has been thoroughly ingrained in the popular estimation. From an olde herbal about Betony, "it preserveth the lives and bodies of men from the danger of epidemical diseases. …The decoction with wine taken internally is a good vermifuge (for dispelling worms), gargled in the mouth easeth the toothache…. It is a cure for the bites of mad dogs…. A dram of the powder taken with a little honey in some vinegar is good for refreshing those that are wearied by travel. It stayeth bleeding at the nose and mouth, and helpeth those that spit blood, and is good for those that have a rupture and are bruised.
The green herb bruised, or the juice, applied to any inward hurt, or outward wound in the body or head, will quickly heal and close it up. It will draw forth any broken bone or splinter, thorn or other thing gotten into the flesh, also healeth old sores or ulcers and boils. The root is displeasing both to taste and stomach, whereas the leaves and flowers by their sweet and spicy taste, comfort both in meat and medicine."
An old Italian proverb, "Sell your coat and buy Betony," and "He has as many virtues as Betony," a saying of the Spaniards, indicate what value was placed on its remedial properties. The chief physician of the Emperor Augustus, Antonius Musa, wrote a long treatise, showing Betony as a certain cure for no less than forty-seven diseases.
It affects the heart and liver, as well as the nervous system. A mild sedative, it is useful for nervousness, insanity and anxiety (and anxiety-based headaches). The dried herb may also be smoked, combined with Eyebright and Coltsfoot, for relieving headaches. A pinch of the dried herb will promote violent sneezing and was incorporated in Rowley's British Herb Snuff, at one time quite famous for headaches.
Robert Turner, a physician writing in the latter half of the seventeenth century, recounts nearly thirty complaints for which Betony was considered efficacious, and adds, "I shall conclude with the words I have found in an old manuscript under the virtues of it: "More than all this have been proved of Betony."'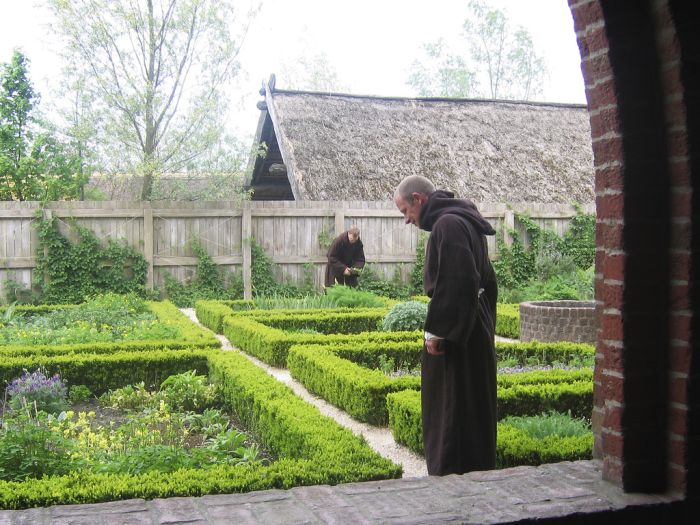 Also known as Bishopswort, Betony is thought to have power over evil spirits and was carefully planted in monasteries as well as apothecary gardens. It may still be found growing around the sites of ruins of these ancient buildings. It was also hung around the neck as an amulet or charm. It was said to sanctify those that carried it about them and being also good against fearful visions and an efficacious means of driving away devils and despair.
Wood Betony may be taken internally as a tea, tincture or powder. We combine it with other nervines in a nerve tonic.