I began playing drums in rock bands shortly after I got out of the Navy in 1966. I was 21. While in my fifties I played in a rock band with guys who were in their early twenties. We played originals and occasionally played improvisational music, commonly known as jamming.
During several such occasions we took shots of an herbal tincture I made from the root of Ashwagandha, an adaptogen with a long history in herbal medicine.
When I would close my eyes, I could imagine us as wild stallions running across the plains, our manes and tails flying in the wind, wild and free! My life partner, Jane, said that listening to us felt like that to her as well. It was exhilarating, and some of the best music I've ever played.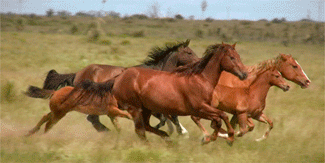 Horse Sweat
Ashwagandha, Withania somnifera, also known as winter cherry, is a plant in the Solanaceae or nightshade family to which tomato and eggplant also belong. It's a plump shrub with oval leaves and yellow flowers.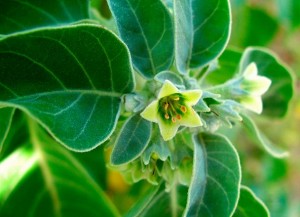 The name Ashwagandha is from Sanskrit and is a combination of the word ashva, meaning horse, and gandha, meaning smell. The root has a strong aroma that is described as "sweat of the horse," and is said to impart to the male of our species the sexual stamina of a stallion. Yee Haw!
Most well-known for its restorative benefits, Ayurvedic, Indian, and Unani medicine describe it as "Indian ginseng," even though botanically, ginseng and Ashwagandha are unrelated.
It bears a small red fruit that can be used as a substitute for rennet in cheesemaking.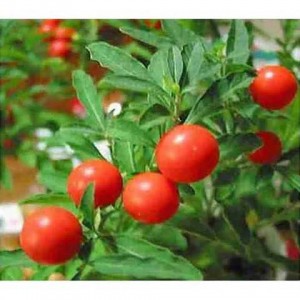 The berries and leaves are applied externally to tumors, tubercular glands, carbuncles, and ulcers.
Ashwagandha root
The root is an adaptogen, a compound that is able to combat the physical and chemical effects of stress. More than 200 studies have been conducted on its healing benefits.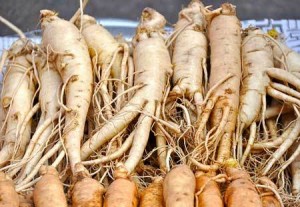 Habitat
Ashwagandha grows naturally on the Indian subcontinent, as well as the Middle East and North Africa. It is now grown in North America and other temperate climates as its popularity increases.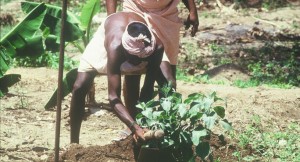 We grow it in our herb school garden in Point Loma, California.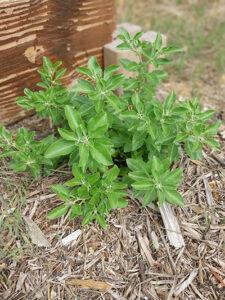 I have added it to my Nerve tonic I described in a previous blog, Are You Sleeping?  I take it to help me sleep at night and in times of stress.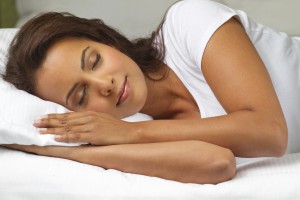 Uses in Medicine
Ashwagandha is one of the most powerful herbs in Ayurvedic medicine and has been used since ancient times for a wide variety of ailments. The herb is also said to impart an energetic and rejuvenating sense of well being.
It has traditionally been prescribed to help people strengthen their immune system after an illness, as well as for folks with stress, fatigue, lack of energy, or difficulty concentrating.
Ashwagandha contains many useful medicinal compounds, including withanolides (steroidal lactones), steroidal alkaloids, choline, fatty acids, amino acids, and a variety of sugars.
Some of its benefits include:
Mild sedative effect on the central nervous system
Pain management for arthritic conditions
Enhancing sexual potency for both men and women
Improving learning, memory, and reaction time
Reducing anxiety and depression
Muscle relaxant
Helps with Insomnia
Antioxidant and anti-inflammatory
Protecting the immune system
Combating the effects of stress
Reducing brain-cell degeneration
Stabilizing blood sugar
Suppressing sugar cravings
Lowering cholesterol
Antimalarial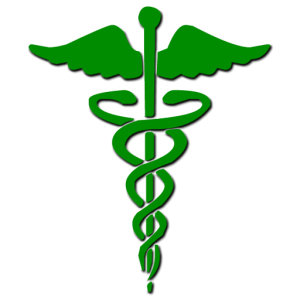 Ashwagandha and Cancer
Ashwagandha seems to show positive effects on the endocrine, cardiovascular, and central nervous systems. Research also shows it may be a promising alternative for cancer treatment and prevention, and to reduce the side effects of chemotherapy.
Ashwagandha and the Thyroid
Ashwagandha is an herb that could help your body produce its own thyroid hormones and is thought to have a moderating impact on thyroid function. As such, through an adaptogenic effect, Ashwagandha decreases thyroid activity in cases where the thyroid is overactive. Conversely, if the thyroid gland is underactive, ashwagandha stimulates additional activity.
Administration and dosage
Unlike ginseng, which can cost hundreds of dollars per pound, Ashwaghanda can be found for around twenty dollars per pound.
Since it increases "internal fire," its use in Ayurveda is generally limited to use with other herbs that counter its strong rejuvenating properties.
For example, recommended for chronic fatigue, it is often combined with other herbs and minerals such as Shatavari, Amla, Licorice, calcium and magnesium.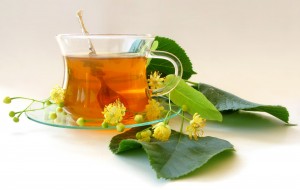 Ashwagandha root can be powdered and taken in capsules or stirred into warm water or milk, or added to smoothies. 600 mg to 1000 mg twice daily is considered a nominal dose, but you may try taking up to 3000 mg twice daily once you determine its safety and efficacy for you.
You can make a decoction, a tea of the cut and sifted roots, by simmering one tablespoon of ashwagandha to one cup of water for 15 to 30 minutes. Drink one cup of tea three to four times daily.
It can also be made as a 1:5 tincture, an alcohol extract made by soaking one gram of root for each 5-ml 70% alcohol for two weeks, shaking daily. Adults can take 10 to 60 drops three to four times per day in a little water. I combine the tincture with other herbal extracts in my nerve/sleep tonic.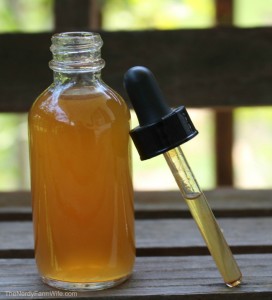 Safety
For the most part no significant negative effects have been observed with ashwagandha taken in normal amounts, but Western studies caution against the use of Ashwagandha by pregnant women. Ironically, the herb is actually administered in India to pregnant women under some circumstances as an aid to help the fetus.
The science on Ashwagandha is still in its infancy and caution with all compounds novel to you is prudent, as is consulting with your healthcare practitioner before using supplements if you have any health conditions.